Projets
Apps mobiles, web responsive, outils métier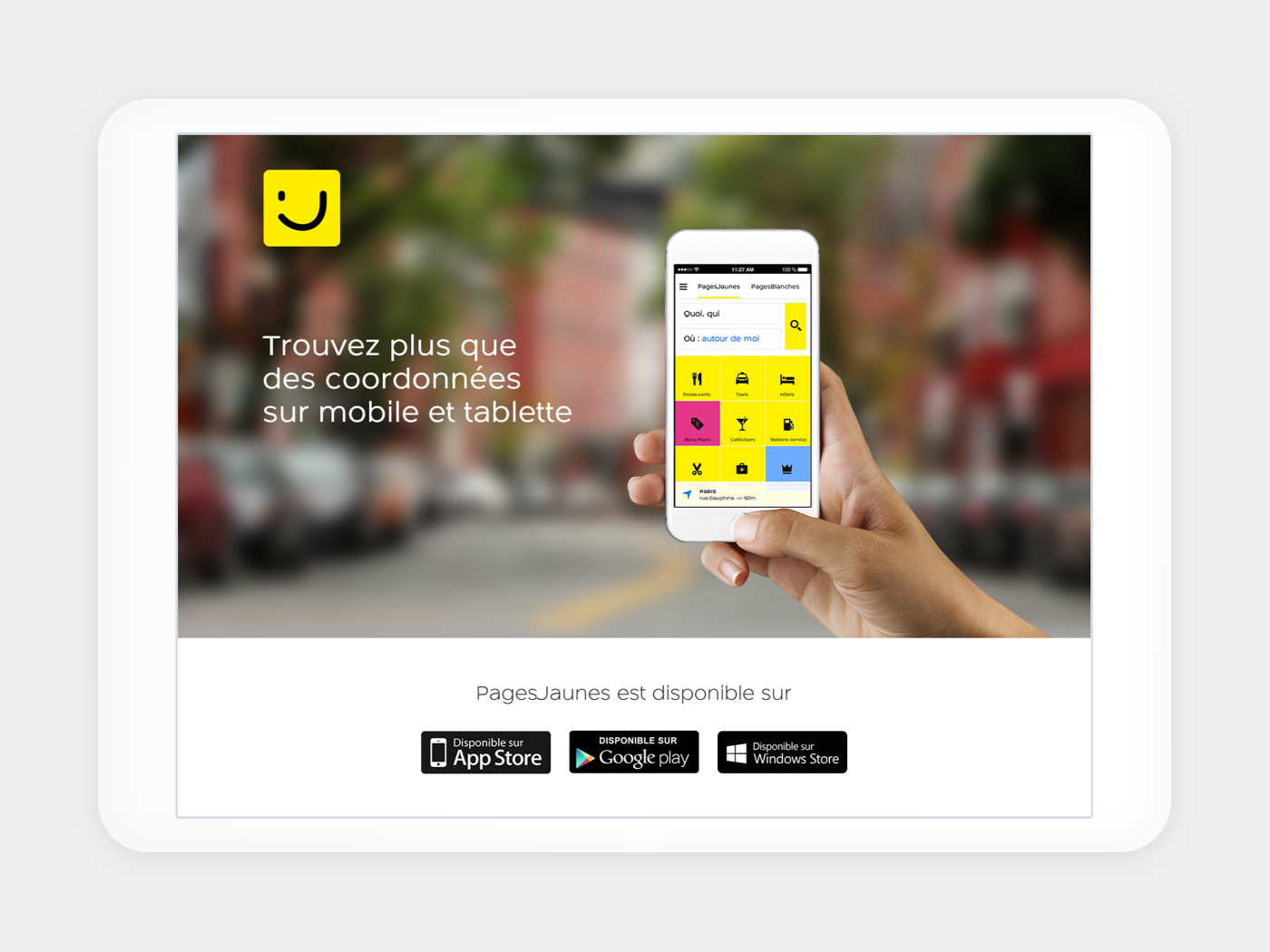 PagesJaunes
Design global pour objets connectés, landing pages, recommandations UX, recherche et design de fonctionnalités, optimisations de l'UI des services PagesJaunes mobile et web.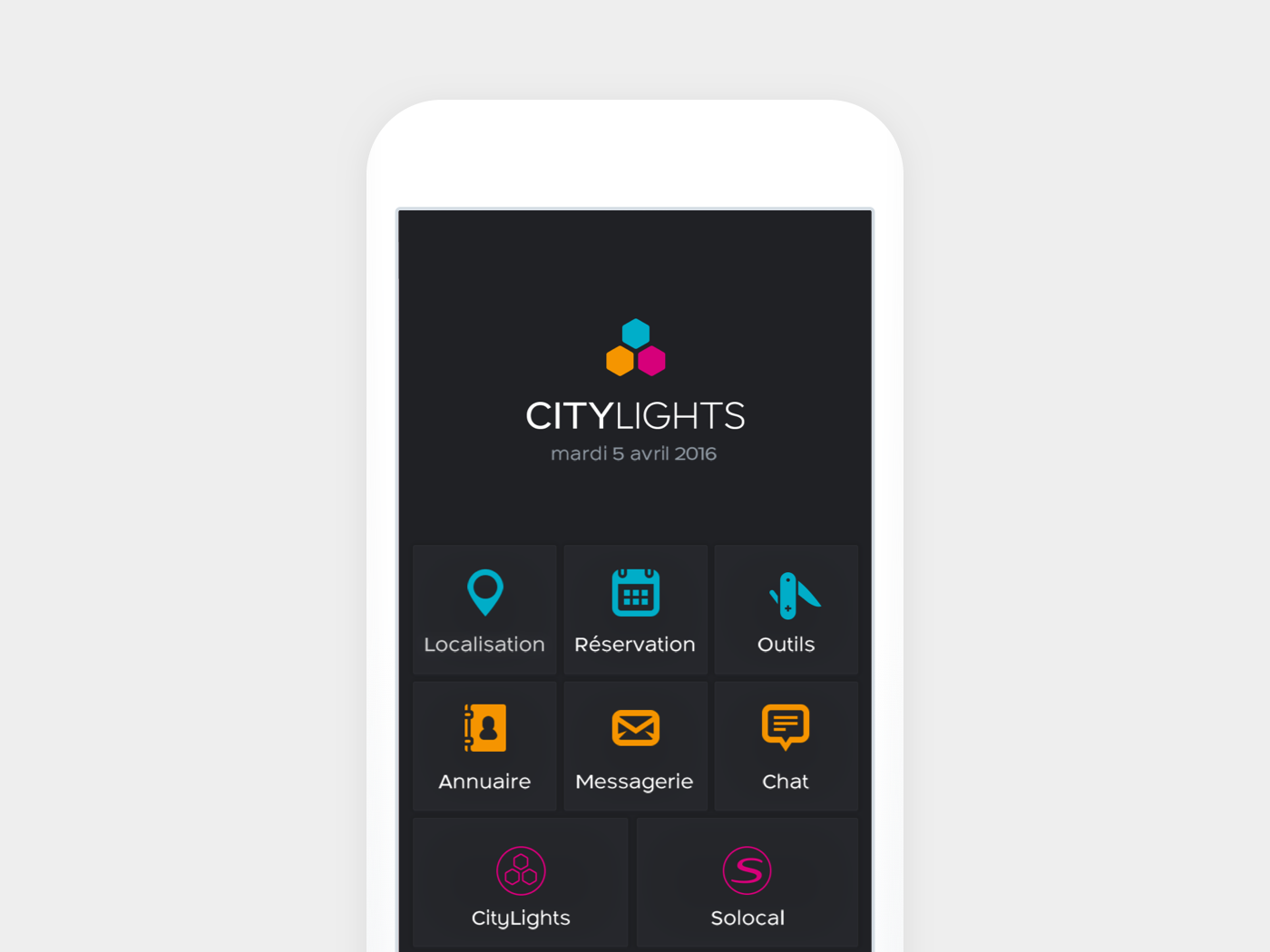 Citylights
Conception fonctionnelle, branding et design d'une application à destination des 5500 collaborateurs du groupe digital Solocal.
Victor is passionate about UX and keeps himself up to date with latest trends and methods. He is a very capable designer who can do the legwork but also take a step back and advise on more strategic aspects of an interface design or the project as a whole. He's worked on mobile and web, and has a keen eye for interaction design and can work with the latest prototyping tools. Highly recommended as part of a UX or product team.

Simon White
UX Strategy & Delivery
– Caperet
Travailler avec Victor a été un réel plaisir. D'abord parce que même si ses compétences en terme d'UX ne sont plus à démontrer il continue de vouloir apprendre et cherche à être toujours plus efficace. Ensuite parce qu'il sait fédérer les gens autour d'un projet et qu'on peut par conséquent lui laisser une autonomie totale pour le mener à bien. Enfin parce qu'il est très utile de discuter avec lui lorsqu'il s'agit d'aborder la vision moyen terme des services, des métiers et des process associés.

Nicolas Moulin
Marketing Director
– PagesJaunes
It was a real pleasure to work with Victor. His previous experiences as Art Director and Designer brought a critical sense and a new approach to our projects which allowed us to improve the user experience on Android app and Responsive website. Passionated by innovation and cars, Victor helped us a lot on embedding Pages Jaunes application that we conceived together for our partners.
François H. Khoury
Product Manager Mobile
– fifty-five